Sage Transparency
Employers' Forum of Indiana has developed a first-of-its-kind tool that brings together public and proprietary data on hospital pricing and quality. Sage TransparencyTM, our hospital value dashboard, gives users access to price and quality data for thousands of hospitals across the United States—and it's free! Sage Transparency is an interactive, customizable dashboard which displays data from a variety of sources in an easy-to-understand way.
Last data refresh: February 1, 2023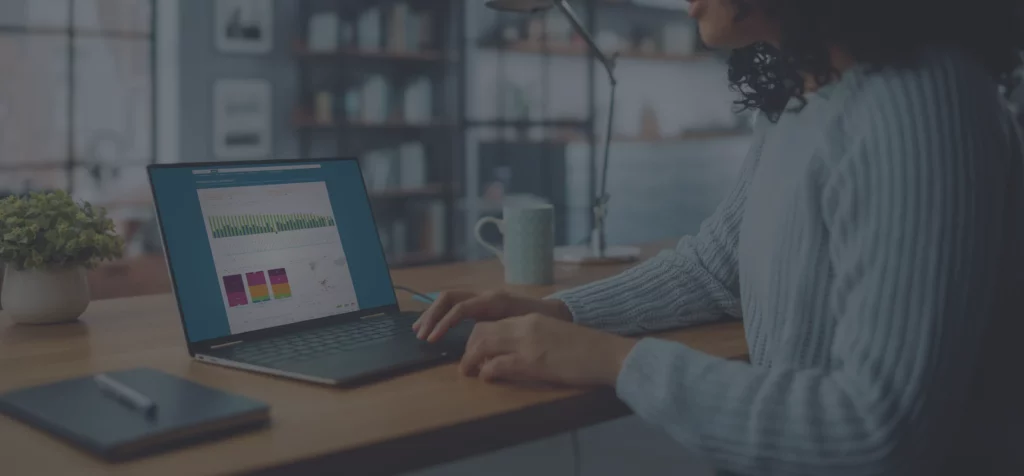 Sage Transparency's Data
View Press Release for February 1, 2023 data refresh
Sage Transparency utilizes both public and proprietary data to compare hospital prices and quality. Data from the below sources will be updated in future releases:
RAND National Hospital Price Transparency Study (current data set: April 30, 2022 RAND 4.0 Supplemental Material)
National Academy for State Health Policy
Turquoise Health
Quantros / Healthcare Bluebook
Centers for Medicare and Medicaid Services
A key metric in Sage Transparency's reports is the price of health care as a percentage of the Medicare reimbursement rate. The Medicare rate is the amount of money Medicare pays providers for specific services. If a hospital's overall prices are 2.5 times what that same hospital would charge Medicare for the same services, Sage Transparency would express that hospital's price as 250% of Medicare. We call this the relative price.
Videos, podcasts, and slide decks on Sage Transparency data sources

Third Party Videos / Podcasts

Employers' Forum of Indiana has no direct affiliation or association with organizations responsible for creating the resources below. The views, opinions, and content presented in this video are solely those of the creators and do not represent an official stance or endorsement of the Forum. The purpose of sharing these resources is for informational purposes only, and to provide an example of how organizations can utilize Sage Transparency. Any references to products, services, companies, or individuals within the video should not be interpreted as an endorsement or promotion by the Forum.

National Hospital Price Transparency Conference 2022

During the 2022 National Hospital Price Transparency Conference, representatives from the various data sources presented and answered questions about the data sets:
FAQs
How is RAND 4.0 data used by Sage Transparency?

Sage Transparency uses data from the RAND 4.0 National Hospital Price Transparency Study to calculate 9 hospital price metrics. This data represents the prices employers and insurance plans paid (2018-2020) for health care as compared to what Medicare would charge for the same service.
How is data from the National Academy for State Health Policy used by Sage Transparency?

The NASHP Hospital Cost Tool provides Sage with a key metric: commercial break even cost. Commercial break even is the reimbursement rate a hospital needs to receive from commercial payers to cover all of its expenses for hospital inpatient and outpatient services, without profit.

The NASHP Hospital Cost Tool includes revenue from all sources, commercial patient hospital costs, as well as shortfall or profit from public coverage programs, Medicare disallowed costs, and other expenses, such as hospital operations, administration, ancillary services, and non-operating expenses.

View more about the NASHP Hospital Cost Tool (2019 data) at:  https://d3g6lgu1zfs2l4.cloudfront.net/
How is Turquoise Health data used by Sage Transparency?

Turquoise Health utilized data pulled from over 4,200 hospital machine-readable files (MRFs) to inform Sage Transparency. Included within the data is the average commercial, cash, Medicaid, and Medicare rates at the hospital, health system, and state level. These metrics create a high-level view of the current prices of health care in the United States.

At the highest level, the Turquoise Health data represents the average rate by payer and clinical category at the hospital, health system, and state level. The data is averaged by service and rate type. There are average rates for inpatient facility, outpatient facility, physician, and outpatient facility plus physician rates. There is data for four payer classes—commercial, Medicaid, Medicare, and cash.

View more about Turquoise Health (2022 data) at: https://turquoise.health/.
How is Quantros data used by Sage Transparency?

Quantros quality data from Healthcare Bluebook is risk- and severity-adjusted to allow accurate comparisons, and integrated into a single, multi-dimensional composite score and rating. Employers, benefits companies, insurance brokers, and more use this data to optimize value-based success and identify high-quality facilities for patient referrals.

Learn more about Quantros (Q1 2019 – Q4 2021 data) at: https://www.healthcarebluebook.com/explore-quantros
How is data from the Centers for Medicare and Medicaid Services used by Sage Transparency?

Quality Star Rating: CMS uses a five-star quality rating system to measure Medicare beneficiaries' experience with their health plans and the health care system. The overall hospital star rating summarizes a variety of measures across five areas of quality into a single star rating for each hospital. Once reporting thresholds are met, a hospital's overall star rating is calculated using only those measures for which data are available. The average is about 37 measures. Hospitals report data to the Centers for Medicare & Medicaid Services (CMS) through the Hospital Inpatient Quality Reporting (IQR) Program, Hospital Outpatient Quality Reporting (OQR) Program, Hospital Readmission Reduction Program (HRRP), Hospital-Acquired Condition (HAC) Reduction Program, and Hospital Value-Based Purchasing (VBP) Program.

The latest methodology uses a simple average of measure scores to calculate measure group scores and Z-score standardization to standardize measure group scores for the following five measure groups.

Mortality
Safety of Care
Readmission
Patient Experience
Timely & Effective Care

Learn more about CMS Quality Star rating (Q1 2021 – Q4 2021 data) at: https://data.cms.gov/provider-data/dataset/xubh-q36u.

Patient Experience Star Rating – Hospital ratings from Hospital Consumer Assessment of Healthcare Providers and Systems (HCAHPS), a national, standardized survey of hospital patients about their experiences during a recent inpatient hospital stay.

Learn more about CMS Quality Star rating (Q1 2021 – Q4 2021 data) at: https://data.cms.gov/provider-data/dataset/dgck-syfz.
Who should use Sage Transparency?

Sage Transparency is free to use for all. The data contained in Sage will especially equip employers, purchasing groups, journalists, and elected officials with information which can help them better understand and compare prices.
Who do I contact if I have questions?

Please use this form for feedback, questions about data, printing/exporting, or general use regarding Sage Transparency.

For media inquiries, contact Sara Otte at media@employersforumindiana.org or 812-390-8964.
Resources
While Sage Transparency leverages data from RAND, the Centers for Medicare and Medicaid Services, and more, she isn't the only resource available to learn about hospital prices. Check out Sage Transparency's FAQs and find additional resources for employers, researchers, and policymakers.
The Employers' Forum of Indiana thanks Arnold Ventures for their generous support of Sage Transparency.
Disclaimer
Although the information, analysis and methodology in Sage Transparency is presented in good faith and reasonably believed to be correct at the time of publishing, the Employers' Forum of Indiana (EFI) makes no representations or warranties of any kind, expressed or implied, as to the completeness, accuracy, reliability, suitability or availability of the assessment, its conclusions, or any of the information contained herein. EFI is not responsible for and has no liability for any errors or omissions in this tool, or for any results obtained from the use of this information. Persons receiving or utilizing this tool will make their own assessment and determination as to its suitability for their own purposes prior to use. Any reliance you place on such material is therefore strictly at your own risk. EFI, its related partnerships or corporations, and the partners, agents or employees thereof, shall have no liability for any direct, indirect, incidental, special, exemplary, or consequential damages, however caused and on any theory of liability, arising out of or in any way related to the use, reliance or distribution of information and analysis presented herein. EFI reserves the right to change, delete, or otherwise modify the information and analysis herein without any prior notice. The views, information, and opinions presented in Sage Transparency are solely those of EFI staff and do not reflect the view of any specific EFI members or any other third parties. Sage Transparency is not intended to constitute legal advice.
Sage Transparency is a trademark of Employers' Forum of Indiana. Any unauthorized use is expressly prohibited.
RAND 5.0
Enrollment in RAND 5.0 is now closed. Employers, health plans, business coalitions, all-payer-claim-databases, and other organizations that have employer hospital claims databases will be included in RAND 5.0, the fifth in a series of Hospital Price Transparency Studies.​