Hospital Prices in Indiana: Findings from an Employer-Led Transparency Initiative
Published in September 2017, RAND 1.0 was the first step in the Hospital Price Transparency Project. The concept was simple—large employers sponsor health plans that enroll roughly half of the U.S. population, and they are in a strong position to demand increased value from the healthcare system. But large employers generally lack useful information about the prices they are paying for health services. This report revealed the prices paid to hospitals in Indiana from 2013 through 2016 by large, self-funded employer-sponsored health plans. To summarize hospital prices and make them easier to interpret, the report focuses on relative prices, using Medicare as a benchmark.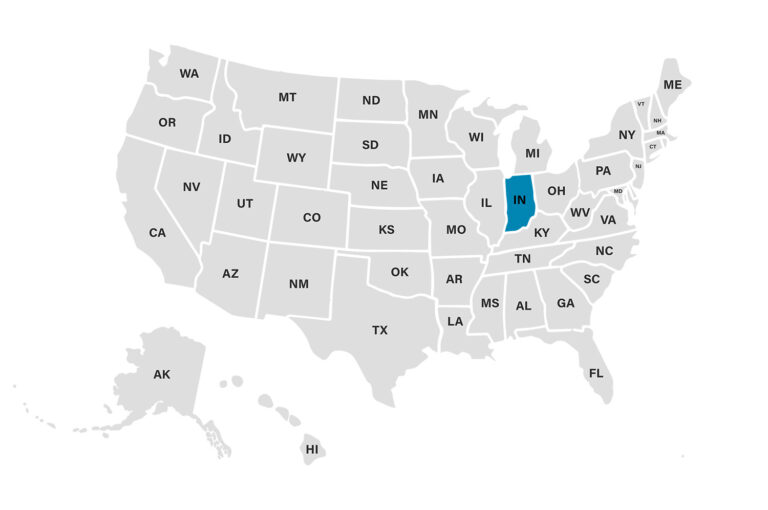 Demographics
695
Million dollars in hospital spending
Indiana Results: Commercial Prices Paid
Relative to Medicare Prices in 2016
217%
In-patient hospital average
(facility only)
358%
Out-patient hospital average
(facility only)
272%
In-patient and Out-patient hospital average (facility only)
Study Summary
The study found that employers in Indiana should redesign their health plans to bring hospital prices more in line with national norms and to better align prices with the quality and value of the care provided. Large employers can use price data to gradually rein in unreasonably high prices, especially for hospital outpatient services.
Over the medium term, employers can advocate for changes in the terms of the contracts between their health plans and hospitals, to shift away from contracts that pay hospitals discounted charges. Employers were also encouraged to explore options for moving patient volume away from high-priced hospitals and hospital systems.
Over the longer term, employers were asked to support efforts promoting competition in healthcare markets by opposing consolidation among existing providers and promoting entry of new, lower-priced providers.
Key Findings
Large Hospital Systems Were Generally Paid Higher Prices
The relative prices of hospital care varied widely among groups of hospitals and hospital systems, from around two times Medicare at the low end to more than three and a half times Medicare at the high end.
The upper end of the price distribution was dominated by the six large hospital systems.
Hospital Prices Varied Widely, Particularly for Outpatient Services
Employers participating in this study paid, on average, 358 percent of the Medicare rate for hospital outpatient services.
The prices paid for outpatient care varied widely from system to system and from hospital to hospital.
There was significant variation in hospital outpatient prices within systems. Within three large systems, the flagship facility was at or near the top of the price range within that system, while other, smaller hospitals within those systems tend to be paid lower outpatient prices.
Relative Prices Were Increasing
Overall relative prices have been rising over the period of the study, with particularly steep increases for Parkview Health and Community Health Network. Only one Indiana system — Community Health Systems/Lutheran — had flat or declining relative prices from 2013 through 2016.
Relative Prices Were Consistent Across Types of Service
Although relative prices for outpatient services varied widely from hospital to hospital, within a given hospital they were generally similar across different types of services.
For inpatient services, overall relative prices tended to be higher for circulatory conditions and lower for childbirth, substance abuse, and mental health conditions.
Additional Resources
Dive deeper into the RAND 1.0 study with the press release and a presentation by study author Chapin White.
Press Release
Read the press release from the RAND Corporation and Employers' Forum of Indiana.
---
Slide Deck
Presentation by Chapin White on results and data behind RAND 1.0.
Author

Chapin White, Ph.D
Deputy director of the Health, Retirement, and Long-Term Analysis Division at the Congressional Budget Office
Currently the deputy director of the Health, Retirement, and Long-Term Analysis Division at the Congressional Budget Office, Chapin White (Ph.D., Harvard University, '05), was the lead researcher on the first two Employer Hospital Price Transparency studies (RAND 1.0 and 2.0).
As a Senior Policy Researcher at RAND, he led the development of RAND's Health Care Payment and Delivery Simulation Model (PADSIM), which was used to analyze state-based options for reforms in health financing in Oregon and New York, and he led an analysis for the Assistant Secretary for Planning and Evaluation (ASPE) of the spillover effects of Accountable Care Organizations (ACOs) on the Medicare fee-for-service program.
Before joining RAND, Dr. White was a senior health researcher at the Center for Studying Health System Change (2010-2013), and, prior to that, a principal analyst at the Congressional Budget Office (2005-2010).
2017 – 2022
All RAND Studies
See results and analysis for each of the RAND Hospital Price Transparency Studies, covering prices from 2013 to present. Each study is available, free of charge and in its entirety.
RAND 4.0
Published May 2022
A study of hospital prices from more than 4,000 hospitals and 4,000 ambulatory surgical care centers from across the nation.
RAND 3.0
Published September 2020
A nationwide price study of more than 3,000 hospitals using employer claims.
---
RAND 2.0
Published May 2019
A study of more than $13 billion in hospital spending in 25 states.
---
RAND 1.0 (PILOT)
Published September 2017
The first Hospital Price Transparency study, focused on providers in Indiana.
RAND 5.0
Employers, health plans, business coalitions, all-payer-claim-databases, and other organizations that have employer hospital claims databases are invited to enroll in RAND 5.0, the fifth in a series of Hospital Price Transparency Studies.​